Young Guns, a team from the Schuylkill County Modified Softball League went 5 – 0 to win this tournament. There were 14 teams in this tournament with representation from New York and Maryland. Also of note, is that 6 of the teams are currently classes as "A" teams within Pennsylvania. So this was a competitive tournament. Young Guns defeated Doug's Tire from Maryland in the finals 15 – 3.
Participants included:
Young Guns, Doug's Tire, Big Hill, Men of Iron (LCBC), Summit, Chicks, Tangles Saloon, Miners Fire, Pine Grove VFW, St Pats, Advance Floor, Grovers, Shockers, Giants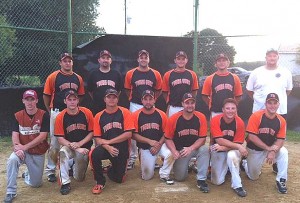 Thanks to all teams, fans and supporters of this worthy cause.